On May 19, 2021, the annual Guangzhou International Audio Exhibition was grandly opened in Guangzhou International Convention and Exhibition Center. Due to the impact of the epidemic last year, many friends from the performing arts industry did not come to Guangzhou. Therefore, this year's exhibition is equivalent to a biennial event, and the flow of people has increased dramatically.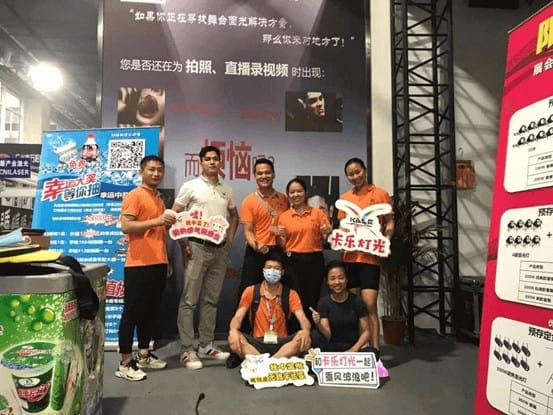 Various stage lighting manufacturers have also used all their skills like singer performances, model catwalks, dance performances, etc. to attract customers from afar to visit the booth. An interesting phenomenon occurred in various booths. Most of the people were holding mung bean iced ice and wandering around in various booths to watch the lighting effects. How could this happen? It turned out to be a "Cool for a Summer, Free Mung Bean Ice" activity organized by Color Lighting Tea.
During the Guangzhou International Lighting Fair, the average temperature is above 35 degrees, which is quite hot. Guangzhou KALE Stage Lighting Equipment Co., Ltd. also participated in this lighting exhibition. Their team decided to send cool mung bean ice for guests from afar for free. Mung bean ice is one of the best drinks in summer to clear away heat and reduce fire, relieve heat and quench thirst. The KALE team has given out more than 1,500 cups of mung bean ice in four days. This phenomenon has attracted rushing reports from CCTV.
In this exhibition, KALE Lighting concentrated on exhibiting a full range of stage surface lights. There is also a special stage surface light experience hall, which uses surface lights with different parameters to illuminate brightly colored clothes, which can intuitively show customers different effects. Coupled with the free mung bean smoothie, the booth is very popular.