Guangzhou KALE Stage Lighting Equipment Co., Ltd. was founded in 2017. It is a manufacturing enterprise integrating independent research and development, production, sales, and service of professional stage lighting equipment. The basic principle of the company's development is to adhere to "high quality, high efficiency, high experience" as the product inspection standard.
Standardized, Modern Plant
Standardized Production Line
One-stop solution for stage lighting
Sales, drawing design, after-sale service
KALE Stage Lighting is committed to becoming a high-tech stage lighting and equipment manufacturer, and has received first-class technical support from the United States and Taiwan, and has long-term cooperation with well-known domestic and foreign manufacturers. The company has organized teams to visit customers abroad many times, understand their actual needs, solve customer after-sales problems, achieve "door-to-door service", and take customer experience as the service standard. KALE series products are exported to the Americas, Africa, Southeast Asia, the Middle East, and Australia, and other countries and regions, and are widely used in large-scale concerts, outdoor performances, weddings, DISCO, nightclubs, theaters, karaoke, and other entertainment venues.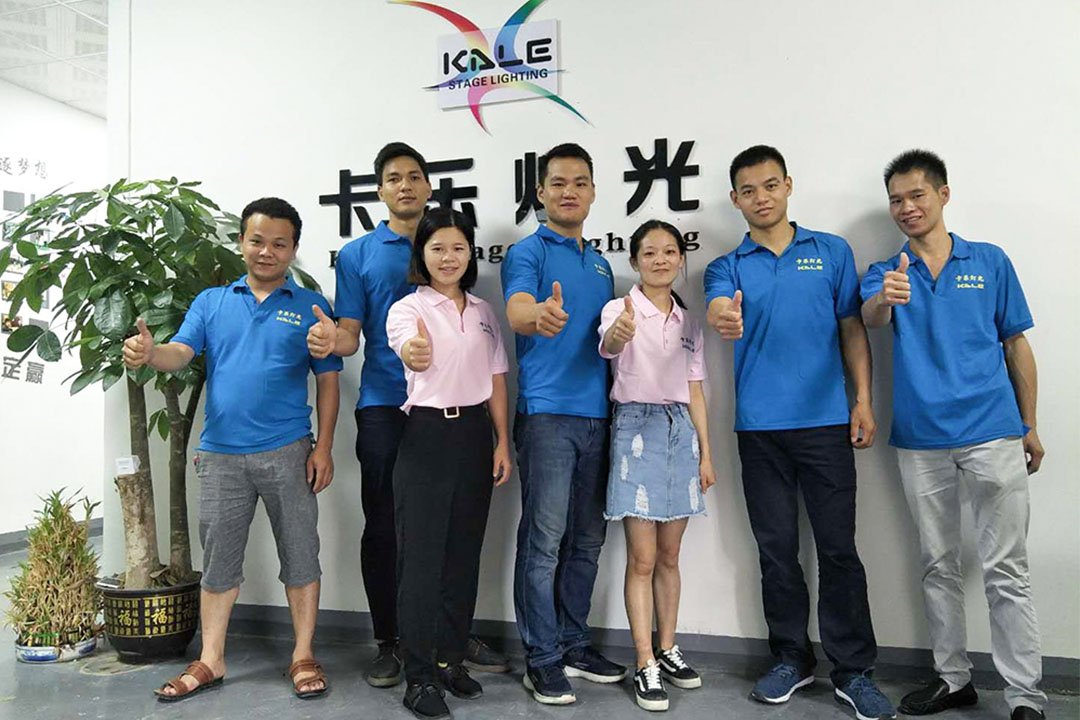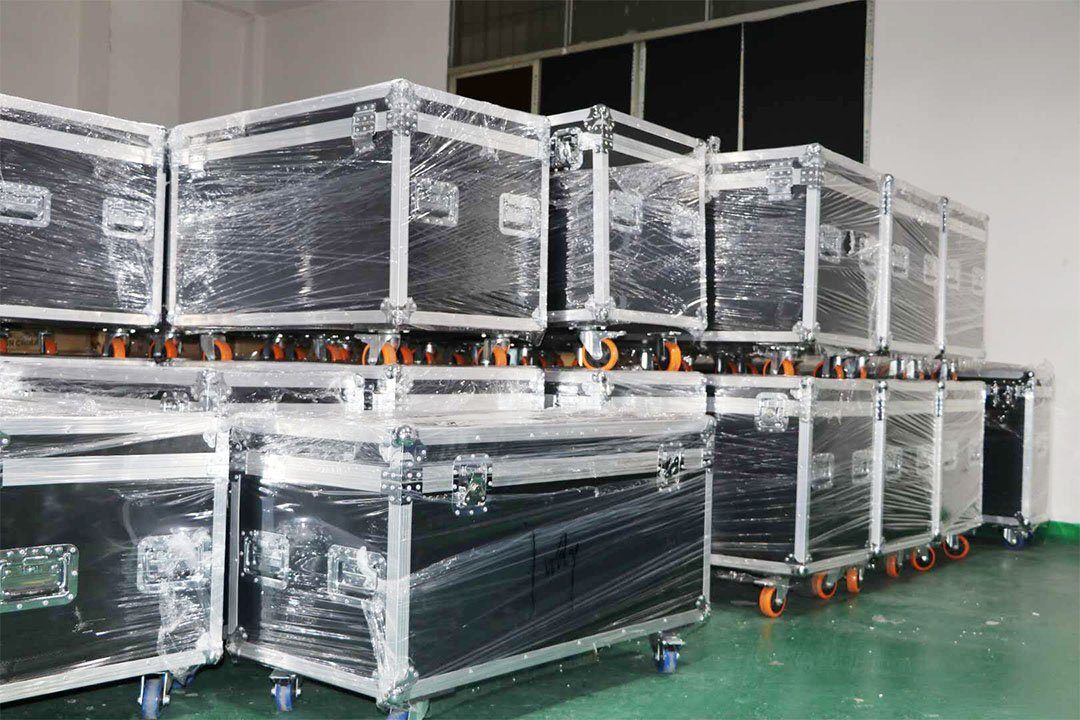 R&D, production, engineering installation
The main business scope includes moving head light series, video light series, LED light series, laser light series, follow spotlight series, strobe light series, fog machine series, stage lighting controller, ODM/OEM, etc. From procurement, manufacturing to packaging, strict quality control is carried out on every production link of the product. The company provides customers with high-quality lighting equipment, stage design, configuration plan, installation and commissioning, technical solutions, and other professional services.
The customer first visits the website, and then sends us an inquiry on the website by filling in the form. Our salesperson will quote the buyer after receiving the purchase information. After both parties confirm all transaction details, we will send samples to users. After the user is satisfied with the sample, he will give us the final order.
After the factory has produced the goods, the goods will be shipped to the customer's country by sea.